Program Incidents¶
The program incident list is only available in SpiraPlan. If you are using SpiraPlan, to access the program incident list, you must be a member of the program (i.e. a program owner or executive).
The program incident list lets you see all of the incidents (bugs, enhancements, issues, risks, etc.) in the current program, displayed in an integrated table view showing incidents':
progress
dates
priorities
other important fields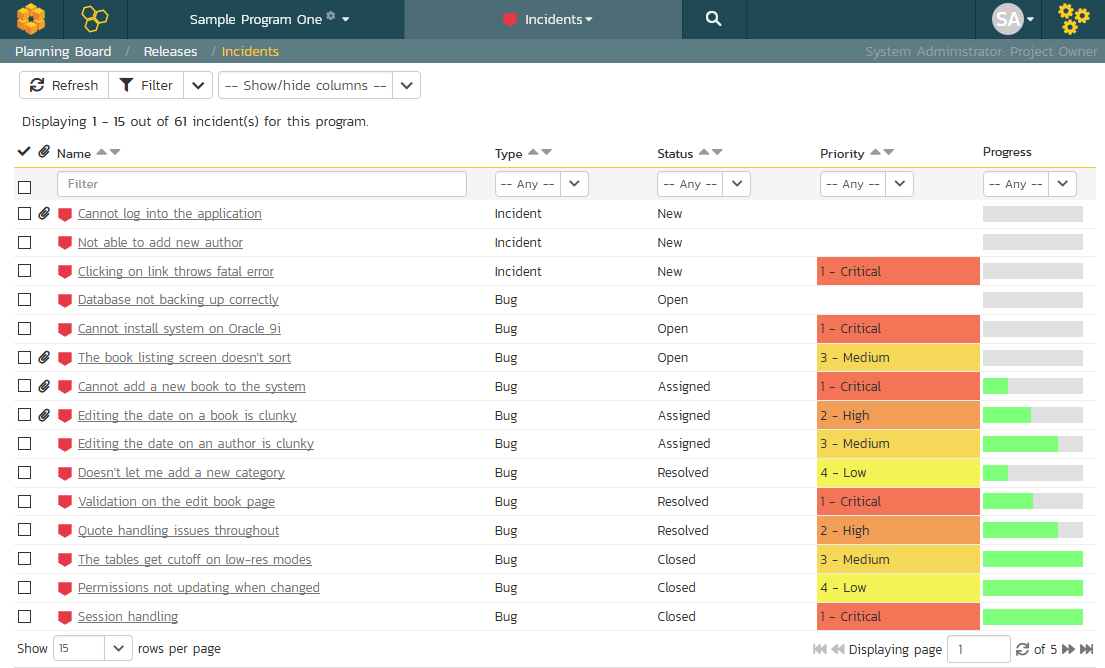 You can access this feature by clicking on the Incidents menu entry in the program navigation. You can filter and sort by specific product, or by the various fields displayed in the table.